Here's how we do it
Our program delivers these essential technology categories to make IT simple for our clients.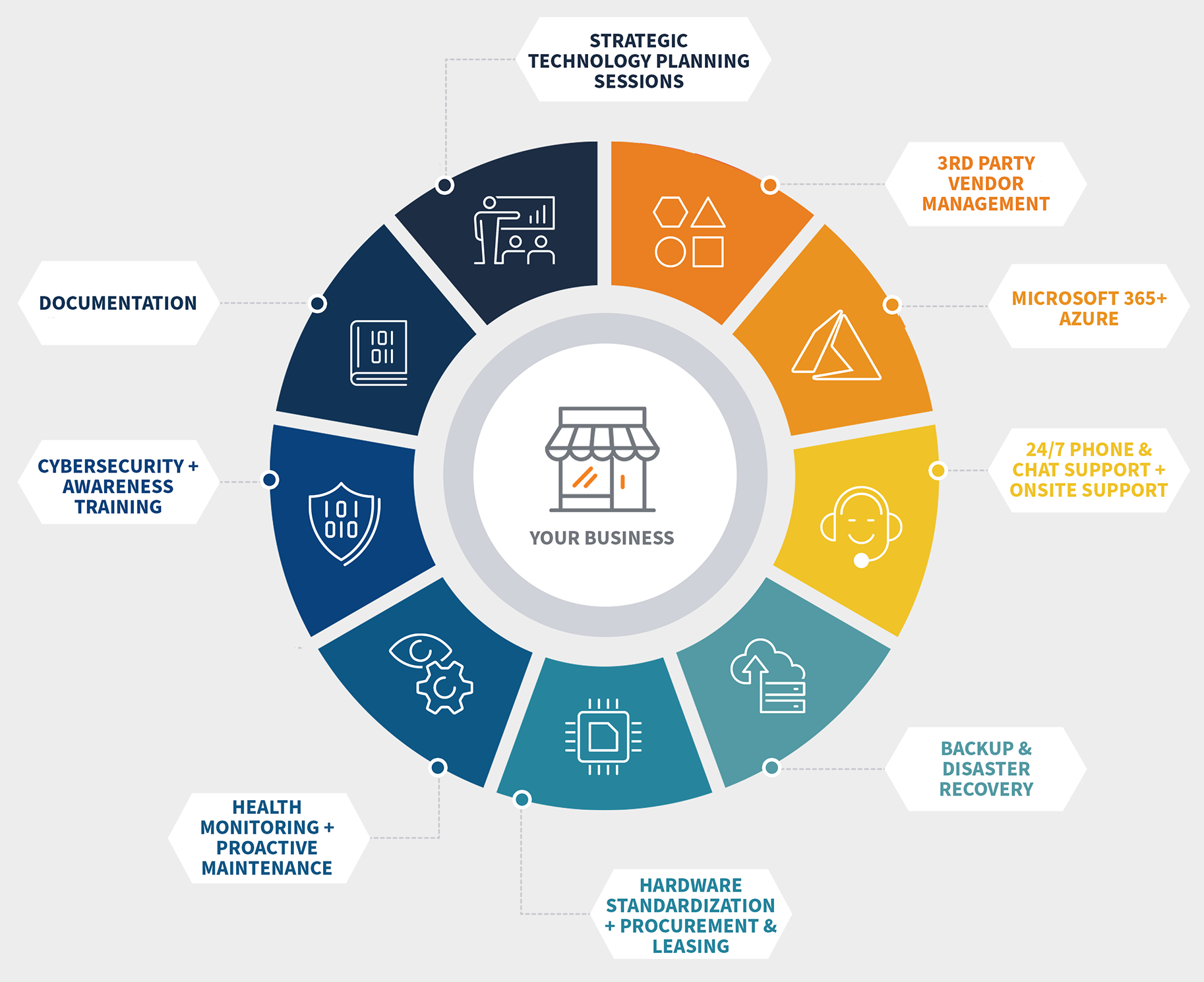 What Our Happy Customers Are Saying:
A Defined Strategy Ensures the Success Of Your Business Technology.
Consulting with us guarantees you an easily implemented and actionable plan for your technology goals. Working with you and your staff to understand your business and your goals, we provide you with a realistic and proactive strategy. This strategy is the kind of vision you'd expect from a chief information officer — someone who can see both immediate needs and long-term goals in the same picture.
Our expertise is built on over 60 years of providing premier technology and consulting services to our customers. As technology adapts, so do we. We'll help you evolve your IT along with us!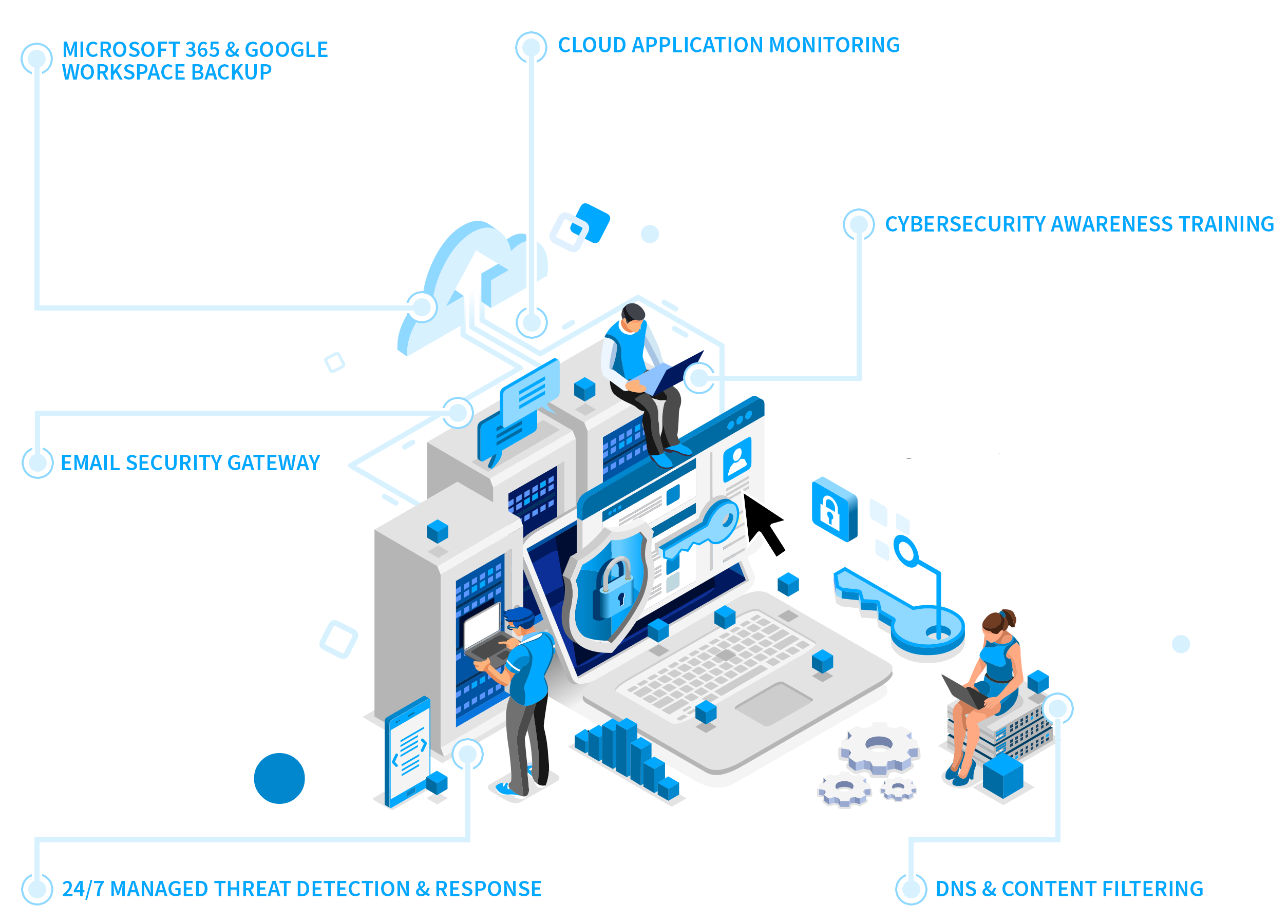 Microsoft 365 & Google workspace Backup
Unlimited backup for Microsoft 365 (Exchange Online, SharePoint, OneDrive, & Teams) and Google Workspace (Gmail, Shared Drive, My Drive, Contacts, Calendars, & Tasks).
Cloud Application Monitoring
A unified monitoring and alerting platform for SaaS (Software-as-a-Service) applications, such as Microsoft 365, Google Workspace, Salesforce, Slack, and Dropbox, that continuously monitors for anomalies and security events.
Cybersecurity awareness training
An automated cybersecurity awareness training platform that automates annual training courses, weekly "micro-trainings", and simulated phishing campaigns that test user's ability to recognize email threats. As a bonus, the platform regularly scans the Dark Web for compromised accounts within your organization.
Email Security Gateway
Secure your largest attack surface with Spam filtering, URL and attachment sandboxing and scanning, impersonation protection, data loss prevention (DLP), mail encryption, and emergency mailbox access in the event of an email outage.
24/7 Managed Threat Detection & Response
A powerful suite of detection and response capabilities, monitored by a team of 24x7 threat hunters, to protect your business from today's determined cybercriminals.
DNS & Content Filtering
Prevent malicious domain access and block offensive or time-wasting content on your network or at the workstation level, wherever your employees work.
The ImageNet Difference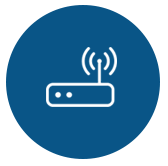 Dependable Technology Solutions
If your technology isn't working for you then it isn't working, period.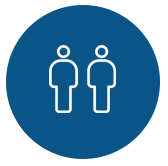 One-on-One Customized vCIO Services
We ensure your specific needs are met for maximum efficiency.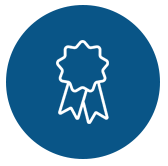 Experienced & Certified Consulting
Expert help on time and within budget for businesses of all sizes.
Start Making IT Simple
We offer a free, no obligation network assessment. We will take a proactive look at your network and report on any current or potential problems we find. Your network assessment will include:
Review of Network Components and Basic Network Configuration
Review of Computing Environment (Server/Workstations)
Review of Maintenance Procedures
Review of Security and Data Backup
Review of Computer, Security, Network/Server Best Practices
Free No-obligation IT Discovery